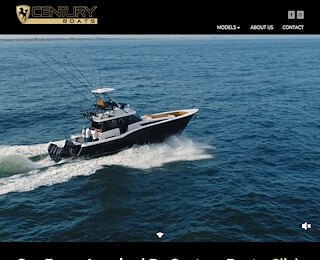 Are you a competitive fisher? It is best to invest in custom sportfish yachts. At Sea Force IX, all of your needs can be taken into account when building your dream yacht. You can fill up the form on our website to indicate what kind of interiors you would like on your yacht to the needed generator and horsepower.  
A monolithic construction is one of the most important features of custom sportsfish yachts. This method of construction system is key to providing that safe and solid feel during the ride. It is a unique construction system that maximizes the yacht's components and their structural strength, enabling them to work as one unit. 
A monolithic fiberglass construction—which is based on industry support, a robust quality control system, and sound engineering—is best for large performance yachts that are used for sport fishing. One of the best custom sport fishing yachts you will find today is made with fiberglass parts that are 5axis-milled molds for accuracy. The hull is coated with a specially formulated high-temp gel. It is then backed with an engineered laminate, which is composed of non-woven glass fabrics, a closed-cell structural foam core, and vinylester resin. These parts are known to resist high temperatures and durability, even when exposed to the harsh conditions of the sea. The monolithic structure also covers the composite soles and floors that are bonded to a stringer grid, then glassed to a hull.
Sea Force IX is among the best custom sportfish yachts that uses a monolithic construction system. Learn more about this custom sports fishing yacht in this website. Sea Force IX has the edge over other sports fishing yachts because of superior construction, engineering, and unique design. Get in touch with us to learn more about our custom yachts, or read about our yacht in this website.
Custom Sportfish Yachts